One of the trendiest topics for the last few years has been software-defined networking, or SDN for short. The technology allows for infrastructure to become "transformed" into a software-based system, which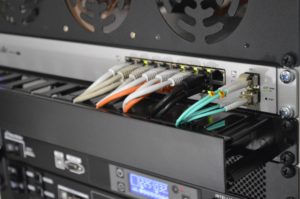 is an integral part of the software defined data center (SDDC) of the future. In 2019, the technology has seen a significant uptick largely due to the value it has for data center networks such as the following:
SDN allows networks to dynamically reconfigure, to reduce bandwidth bottlenecks by directing the flow of network traffic, allowing the network to work effectively with a multitude of applications

SDN can be incredibly cost-effective by allowing for a simplified network design due to the capability for the controllers to provide instructions, eliminating the need for multiple devices

SDN provides a high level of flexibility, allowing the speedy deployment of new applications and services
Want to learn more about the hot trends for data centers in 2019? Download our eBook today!