Building Information & Colocation
Carrier Neutral –

No MRC Cross Connect Fees

– 60+ Networks




























































165 Halsey Street is a dedicated 1.2M sf data center/colocation/telecom carrier hotel with over 80 MW of power. The building has been operating a carrier neutral colocation business for more than 20 years, and presently spans over 360, 000 square feet with no MRC cross connect fees and direct access to over 60 networks.

165 Halsey Street has a notable history as one of the premier telecommunications locations in the US. Like any successful entity in the telecom industry, the building has more than well adapted to the needs of its customers and to the telecom landscape throughout its existence.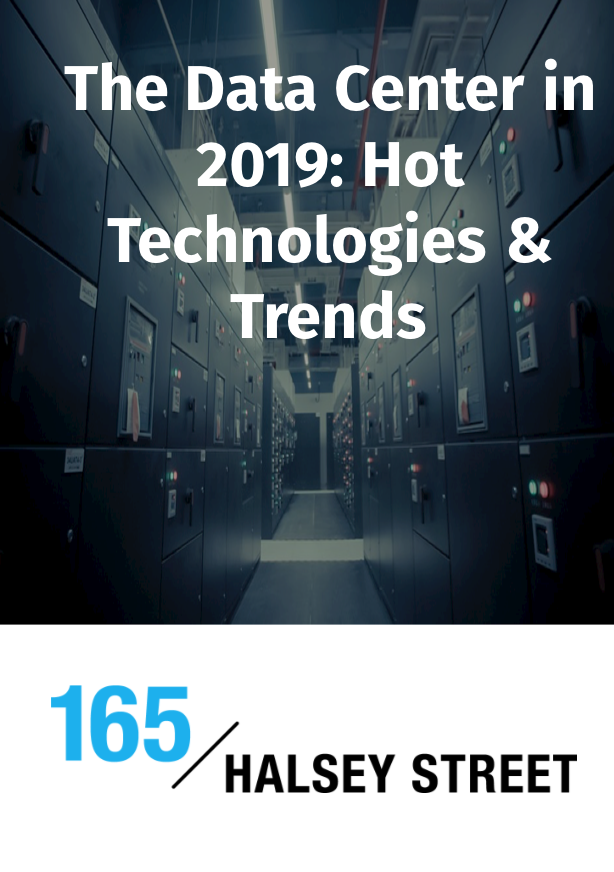 Death of the Data Center?
Hardly.
The Data Center remains a significant part of enterprise IT. The role of data centers continue to adapt to our world of evolving technologies. Mega data centers, such as those supporting the giants of Apple, Microsoft, Google and Facebook, continue to garner the most attention, but the corporate data centers remain firm and relevant. Today's modern data center supports IT workloads in new and innovative ways. We continue to observe an expansion of top technologies such as 5G hybrid operations, edge data centers, next-gen equipment for monitoring, Software-Defined Networking (SDN) & more.
In this ebook, we explore the top technology trends rising to the top for data centers in 2019 and beyond.
Get in touch or get updated with the latest news